I started admiring the opposite sexes when I was in 4th year high school. I had this serious feeling towards Dingdong Dantes and Bobby Andrews back then. I really giggle when seeing them on the movies. I guess, it started my dream of marrying a tall, white guy with a long nose. In short, I dreamt of marrying an American guy. No, not Australian nor Canadian, but American.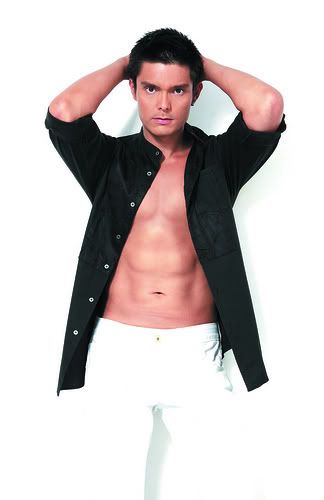 Now back to these dream men I mentioned, I made photo albums of them before using drawing books, no kidding! Every magazine or entertainment newspaper I've seen in the neighborhood, I would ask to have it and look for the pictures of my dream men and cut and paste it on the pages of my drawing books. I was mad and crazy in love with the two hoping to marry them both. If you'll ask me where those albums are right now, they are now joining with the ashes in our dirty kitchen. Gone are the faces of my dream men and obviously I didn't marry them! Well, they do not even care if I exist to even care marrying. Lol!


Now, to the question if I marry my dream man, I would say yes because after losing my hope with those dream men that I can only see moving on the television, here comes another dream man that was introduced to me by the Internet with the help of a dating site. And he is none other than (drum roll) my husband. It took me several months of dreaming about him, to be in his arms forever and another several months of dreaming again when we broke up.


Well, my dream man is not a perfect man, just like those handsome actors I once dreamt of. He can be a gentleman but can be rude at times. He is not an ideal one but he is a real one. He has an equal share of strength and weaknesses and equal share of good and bad sides. So, he is not perfect but he is my dream man. And that is my husband! Although we are not living a perfect life but we are living a life that we dreamt of.