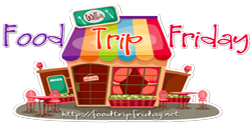 Please pardon me for being late with my entry for the Food Trip. I am at my hometown to stay with my parents for the the holy week. I planned to stay her until the Palm Sunday. Anyway, I am currently at the cafe just to post my entry for FTF.
I am posting an old photo from my cooking blog, which is currently hidden. I will totally delete that blog once I am done sharing all the food photos from there to here. Today, I am sharing hubby's style Spaghetti.
Ingredients:
1/8 kl. spaghetti noodles
1/4 kl. ground pork
250 grams Italian Style Spaghetti Sauce (you can use any brand but he used RAM)
I whole onion (regualr size), sliced (yes thinly sliced)
8 pieces of ripe/red tomatoes, cubed (we were not able to buy tomato paste so he had to use tomatoes but it still tastes good)
salt and pepper to taste
Procedures:
1. Boil spaghetti noodles (follow the cooking directions at the back of your noodle pack)
2. While cooking your noodles, start sautéing your ground pork on the pan at low heat. Add a little bit of salt and pepper to taste, the sliced onion and the tomatoes.
3. Stir the ground pork on the pan occasionally until the meat turns light brown. Then add the spaghetti sauce. Let it cook for for at least 20 minutes.
4. When your noodles is done, drain it until totally dried up. Then get 3 plates, divide your noodles into 3. Lol! Add the cooked spaghetti sauce to your noodle and then sprinkle Parmesan cheese as much as you want. Enjoy!