Cheem surprised me on the night of her birthday, which was on the 15th of May. She arrived at my place with her boyfriend looking for her cake. Silly! It was unexpected so I wasn't able to prepare foods for her nor bought a cake. Since they arrived late and stores were already close, we thought of just celebrating her birthday in the morning the next day.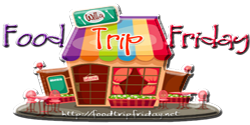 Early morning, we went searching for a cake that has baby blue coatings, Cheem's favorite color. Luckily we found one.
At my place, I prepared my specialty, the pork adobo that I shared before at Food Trip Friday when Cheem also visited me. I wasn't able to take a picture of it for we attacked it right away. I also prepared some fresh vege shanghai rolls and bought a roasted chicken. Cheep made the mango float that lasted only two days inside my fridge.
So these are the only preparations on my younger sister's birthday at my place. My mother prepared for her anyway on the very day of her birthday so for sure she was fine with what I had prepared. I'm thankful she took time to come and visit me even though she used her birthday as an excuse to see me. Lol.