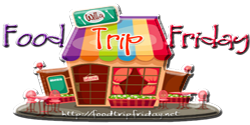 It's time for a mouth-watering meme again, the food trip every Friday. I am not going to make a long post for food trip tonight because my sister is calling me downstairs at this moment. Time check: 10:46 pm. She wants to watch Bubble Gang with me. It's a gag show on GMA 7.
So, without much ado, here's the super yummy mango float prepared by a high school friend on the 11th of May here in my place. Due to privacy, I am not disclosing her name here.
It was so nice of this high school friend of mine to prepare this sweet treat while she was here. She had only eaten two slices and left all the glory to finish the whole tray to me. What a treat! It took me two days to finish it. Yep, two days only for I couldn't resist it. Thanks dai, sa uulitin. Lol!