Wondering how I look like in my glasses? Wonder no more.


This picture is the only picture of me with my glasses on for never will I pose for the camera wearing it. I was unaware when this was photographed so whoever took this picture (one of my sisters is the suspect), she succeeded in taking picture of me with my glasses. When I first saw this picture though I was like, woh, I didn't know I look cool when I am serious! Ha Ha! I thought my glasses would make me look older but it actually made me look genius.
Obviously, I like the picture, thanks to the sweet culprit behind this stolen picture. Since I like the picture, I boasted it on Facebook and even used it at the primary picture of this blog's fan page there. Check out.
Please visit this blog's fan page in Facebook by clicking the link above. If you like this blog, you can show it through liking the fan page. But while at the fan page, whether you like the blog or not, you have to click 'like' in order to check what's the content of the page. Lol!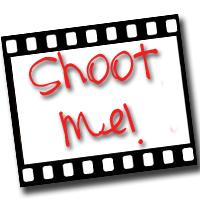 Join this meme by posting a photo of you with a child, spouse, friend or even by yourself every Thursday. Head on to the
Diary of A Church Lady
to join.