Business or otherwise, getting the most out of one's hard-earned money is something a lot of people aspire to do on a daily basis. With prices of commodities going up and the purchasing power of just about any monetary currency shrinking, knowing which products and services provide the best value becomes a survival skill in these financially volatile times. And speaking of such services, here are three money-saving niche sites to check out: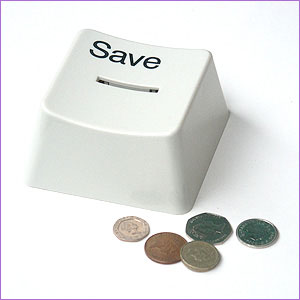 1.
PickyDomains.com
Statistics show that a normal person browsing the Internet on a regular basis forgets about nine out of ten new websites he visits. This just shows that a unique, appropriate and catchy domain that net surfers don't have trouble remembering is a must-have for website owners. The problem with domains nowadays, most of the good ones have already been registered. And the moment you start running out of ideas, a branding agency is a good option. But if you don't have a lot of cash to spend, there's crowdsourcing to turn to.
PickyDomains.com is an online naming service that uses the power of the Internet crowd to come up with names, slogans and domains that are relevant, catchy, easy-to-pronounce and unique. Established in 2007, PickyDomains.com now has a strong pool of 50,000+ contributors from different regions of the world. To immediately start receiving naming recommendations from this creative group of individuals, become a PickyDomains client by registering with the site, deposit $50 if you're looking for a domain or name (or $75 for a slogan) and set your naming guidelines. In case none of the hundreds, if not thousands, of suggestions you receive matches your set criteria, you get a refund, making the service absolutely risk-free.
2.
Bitrix24.com
When people talk about intranets and CRMs for business collaboration and efficiency, piles and piles of dollars moving out of companies' pockets come to their minds. Well, who can blame them? Most of these applications nowadays can be really pricey.
Bitrix24.com is a corporate communications and collaboration application that's 100% free for small companies with a maximum of 12 employees. JetRadar combines several disparate work solutions - CRM for sales and transactions, file and document upload and sharing, real-time streaming, calendar and activity planner, social intranet, workforce monitoring - in a single platform. Also, Bitrix24 is cloud-based. Without installing anything, it can be accessed anywhere you are, whether through the use of a web browser or a smartphone. For bigger companies, an upgrade to unlimited users is pegged at a monthly subscription of $99.
3.
JetRadar.com
If you're constantly on the go, you probably would agree that the best way to move around is still air travel. With the emergence of online ticket brokers and low-cost airlines, air travel has become significantly cheaper. But with this piece of good news comes some sort of a bad news for the perennial deal hunter. Customers wanting to get their hands on the best and cheapest airfare offers would have to skim through multiple flight and airline sites to search and compare until he/she finally finds the best possible.
JetRadar.com is a metasearch engine that systematically goes through 700+ airline sites and hundreds of ticketing and flight sites to search for the best and cheapest promotional offers, and makes the data readily available in a single web address. This reduces, if not eliminates, the time and energy needed to come up with the most economically attractive airfare ticket.