It is "shoot me" time, I would like to share some photos of me taken during the Javier Family reunion, my mother's clan.
with aunts, mama and me
The reunion took place at my grandmother's (mom's mom) place. The photo above shows the fatty me in black with my mama in brown, my mom's sister and sister in law (in green).
While my mama was busy picking her songs in the song book, mom's sister in law and I were also busy posing for the camera. These are the only photos I can share for today. The rest would be next week. Have a happy Thursday to you all!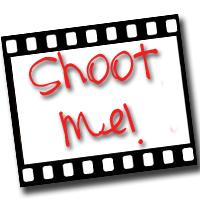 Join this meme by posting a photo of you with a child, spouse, friend or even by yourself every Thursday. Simply click on the badge to learn more about how to join and visit other "shoot me" participants.