It's time to show up in front the camera again this Thursday. For my share, check out the photo below.


Please excuse the tipsy me. This picture was taken at Sights and Sounds, the newly opened bar and cafe in Dipolog City located along the boulevard. I love the place because it is quite decent, more decent than the bars I've been to here in this small city I currently reside. My friend Shine of
Sunshine's Comfort Zone
was the one who took the picture. She took a snap of me before I attacked the blow job drinks we ordered there.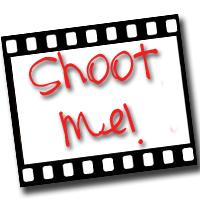 Join this meme by posting a photo of you with a child, spouse, friend or even by yourself every Thursday. Simply click on the badge to learn more about how to join and visit other "shoot me" participants.